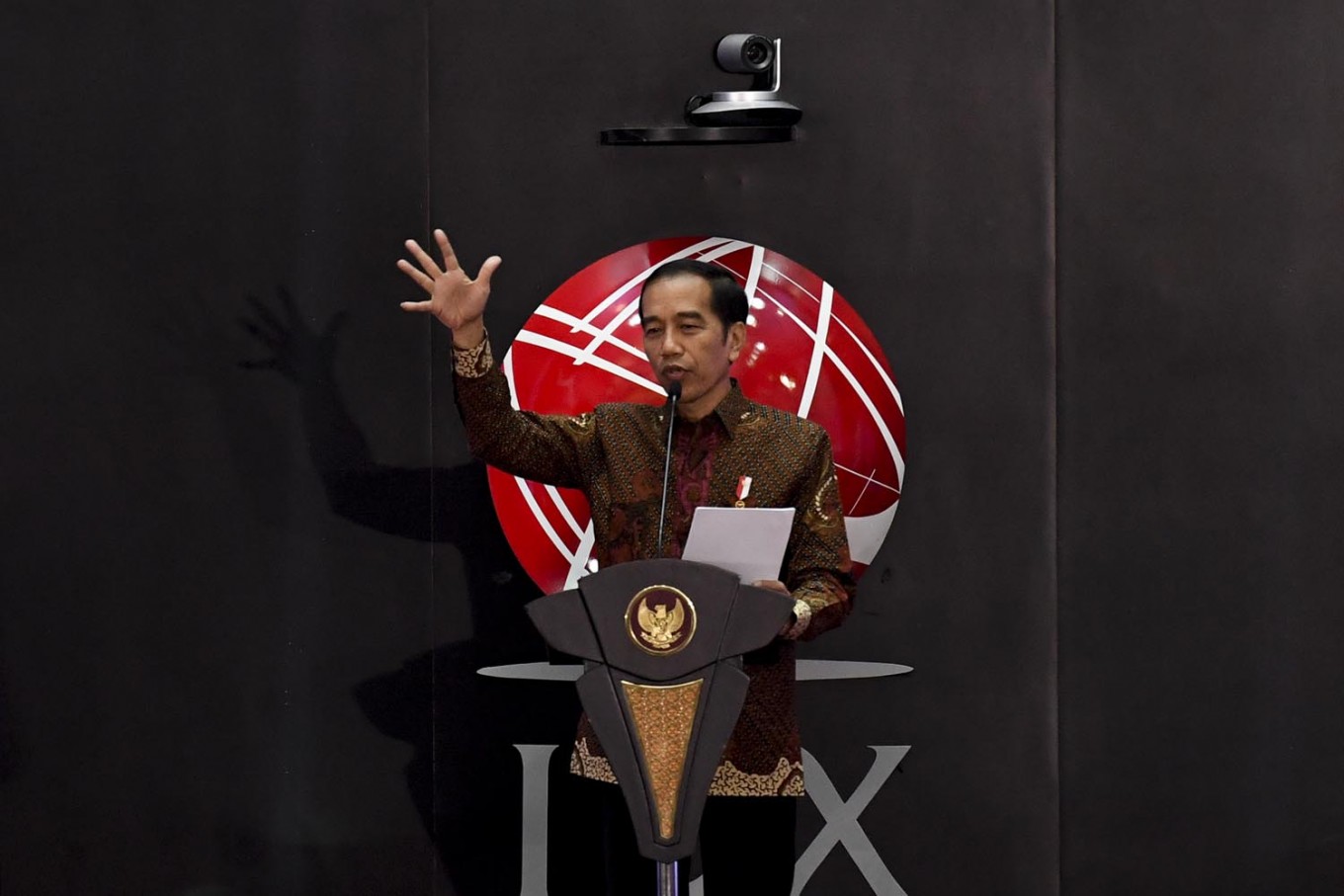 Jakarta   /   Mon, January 6, 2020

President Joko "Jokowi" Widodo will look into three options to lower the stubbornly high industrial gas price in Indonesia, which has deterred industries from expanding in Indonesia amid a domestic economic slowdown.
The options are: introducing a fiscal incentive, creating a domestic market obligation (DMO) or undergoing an import simplification procedure to reduce gas prices for domestic industries, the President explained.
"This problem has been going on since 2016. I need a solution, and those three are the options," he told reporters after a closed-door limited cabinet meeting on Monday in Jakarta.
Jokowi's adminsitration is pushing industrial development forward to revive economic growth, which has slowed to its lowest rate in more than two years: 5.02 percent in the third quarter of 2019.
By "reducing or even eliminating" the government's share of earnings from gas sales – about US$2.20 per 1 million British thermal units (mmbtu) – Jokowi expected industrial gas prices to fall as well.
The second solution being studied, he added, was for the government to impose a DMO policy for gas producers so that prices could be maintained. The government already imposes such a policy on coal miners, who have to sell a quarter of their production domestically at less than $70 per ton.
The third possible solution was to ease imports of gas. However, the President did not specify whether this would be achieved through fiscal or non-fiscal measures.
There were seven domestic industries heavily reliant on gas, Jokowi added. These were the electricity production, chemical, food, ceramic, steel, fertilizer and glass industries, which collectively consumed about 80 percent of Indonesia's gas supply.
"I've asked my ministers to carefully calculate how to make gas prices more competitive. Look at the issues from the upstream, midstream to downstream sectors," he said.
The President has also asked for an update on the implementation of Presidential Regulation No. 40/2016 on determining natural gas prices. He said he was looking out particularly for field problems with the implementation of the regulation by the seven gas-reliant industries.
Source: https://www.thejakartapost.com/news/2020/01/06/jokowi-considers-three-solutions-to-lower-industrial-gas-prices.html
https://indonesiangassociety.com/storage/2020/01/logojakpos.png
28
233
igsadmin
https://indonesiangassociety.com/storage/2016/05/Logo-IGS-156.png
igsadmin
2020-01-27 13:19:52
2020-01-27 13:19:52
Jokowi considers three solutions to lower industrial gas prices